Custom Cabinet Installation & Cabinet Repair in Vista
our values
With a rich history in the custom cabinetry industry, we are proud of our reputation for producing beautifully designed, highly functional cabinets that add value and aesthetic appeal to your home or business. Our legacy is built on quality, attention to detail, and a steadfast commitment to our customers.
About us
Welcome to Premier Millwork Corporation, where we create custom cabinetry solutions that elevate your spaces. Our Vista, California-based team is committed to delivering superior craftsmanship, unrivaled service, and quality that sets us apart in our industry. We service vista, Oceanside, San Marcos, Escondido & nearby areas. Licensed #1087819
our staff
Our team of dedicated craftsmen brings years of experience and expertise to every project. Using the highest quality materials and state-of-the-art techniques, we design and produce cabinets that embody durability, functionality, and visual appeal.
Best Custom Cabinets Service In North County San Diego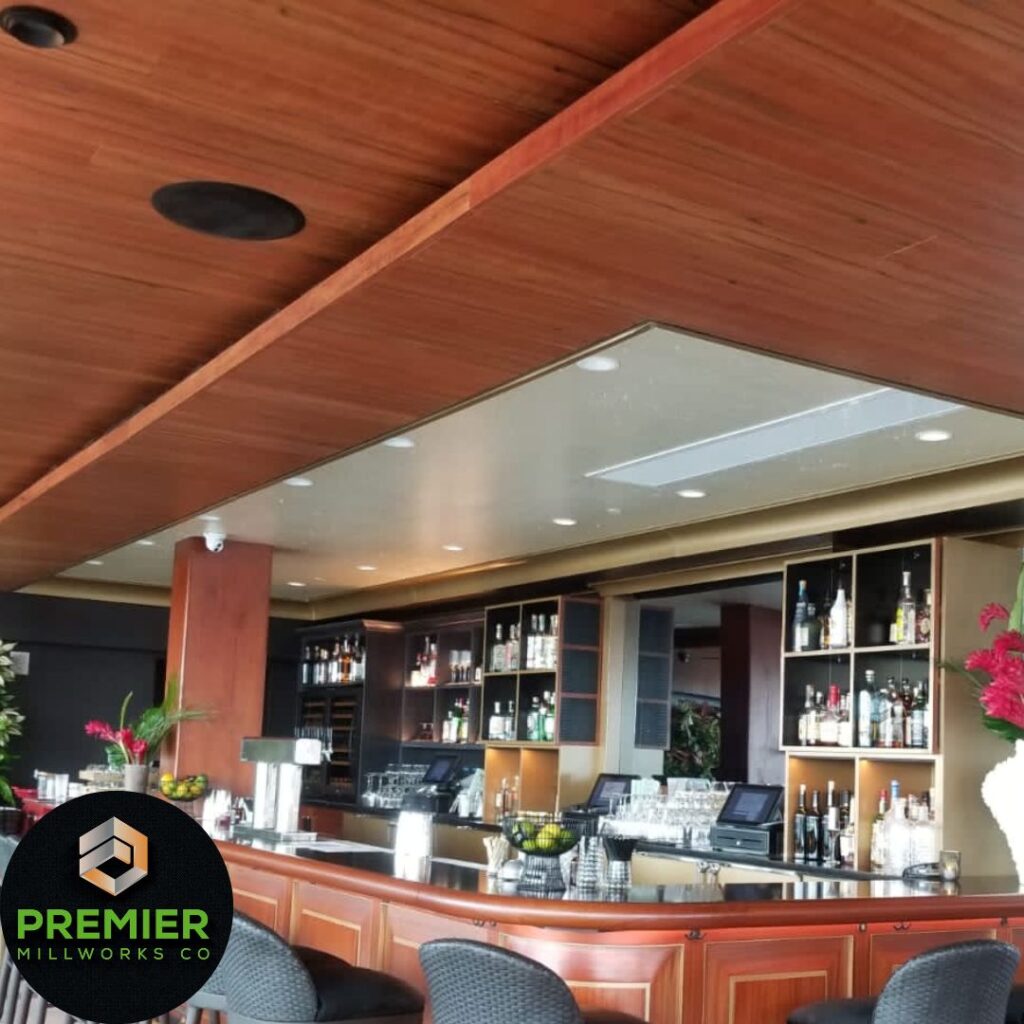 Custom Cabinet Design
Discover the freedom of choice with our custom cabinet design services. We bring your vision to life with designs tailored to your specific needs and tastes. Select from a range of high-quality materials, captivating finishes, diverse styles, and unique features such as custom hardware or integrated lighting. With Premier Millwork Corporation, create cabinetry that is as unique as you are.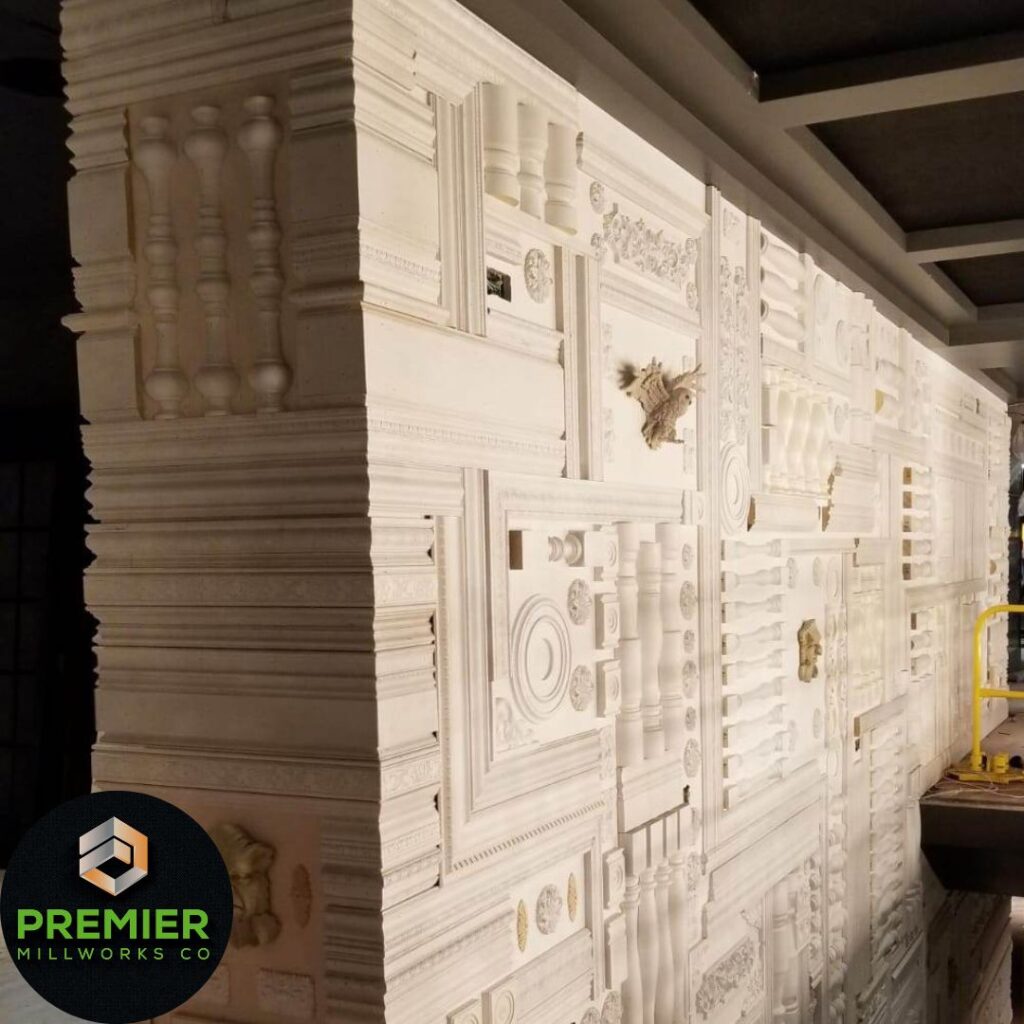 Cabinet Installation
Enjoy peace of mind with our professional installation services. Our team of skilled installers ensures that your custom cabinets fit perfectly and function seamlessly in your space. At Premier Millwork Corporation, we don't just install cabinets - we bring your dream space to life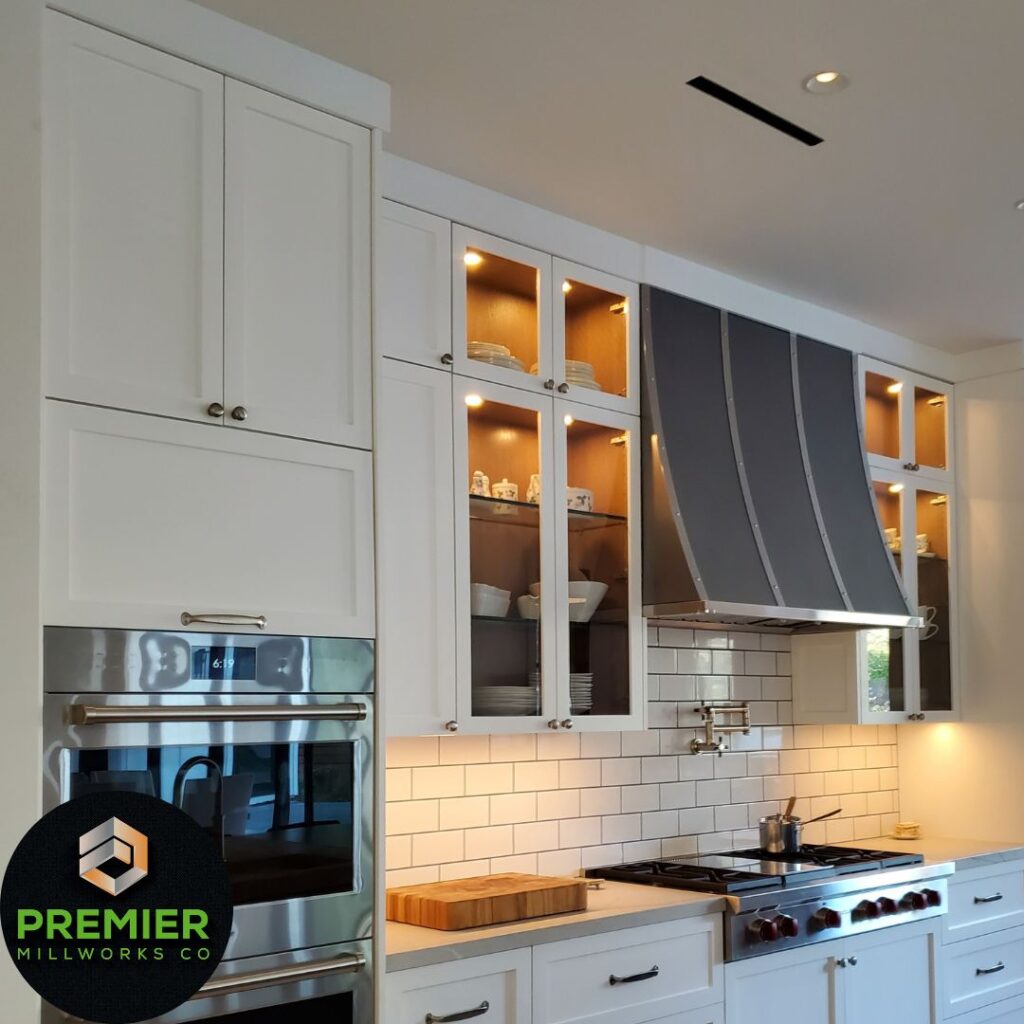 Cabinet Repair
Revive your damaged cabinets with our expert repair services. Whether it's fixing broken hinges or replacing damaged wood, we bring your cabinets back to their best. Trust in Premier Millwork Corporation to restore the function and aesthetic of your cabinets with care and precision.
Proudly Serving Vista San Diego Since 2005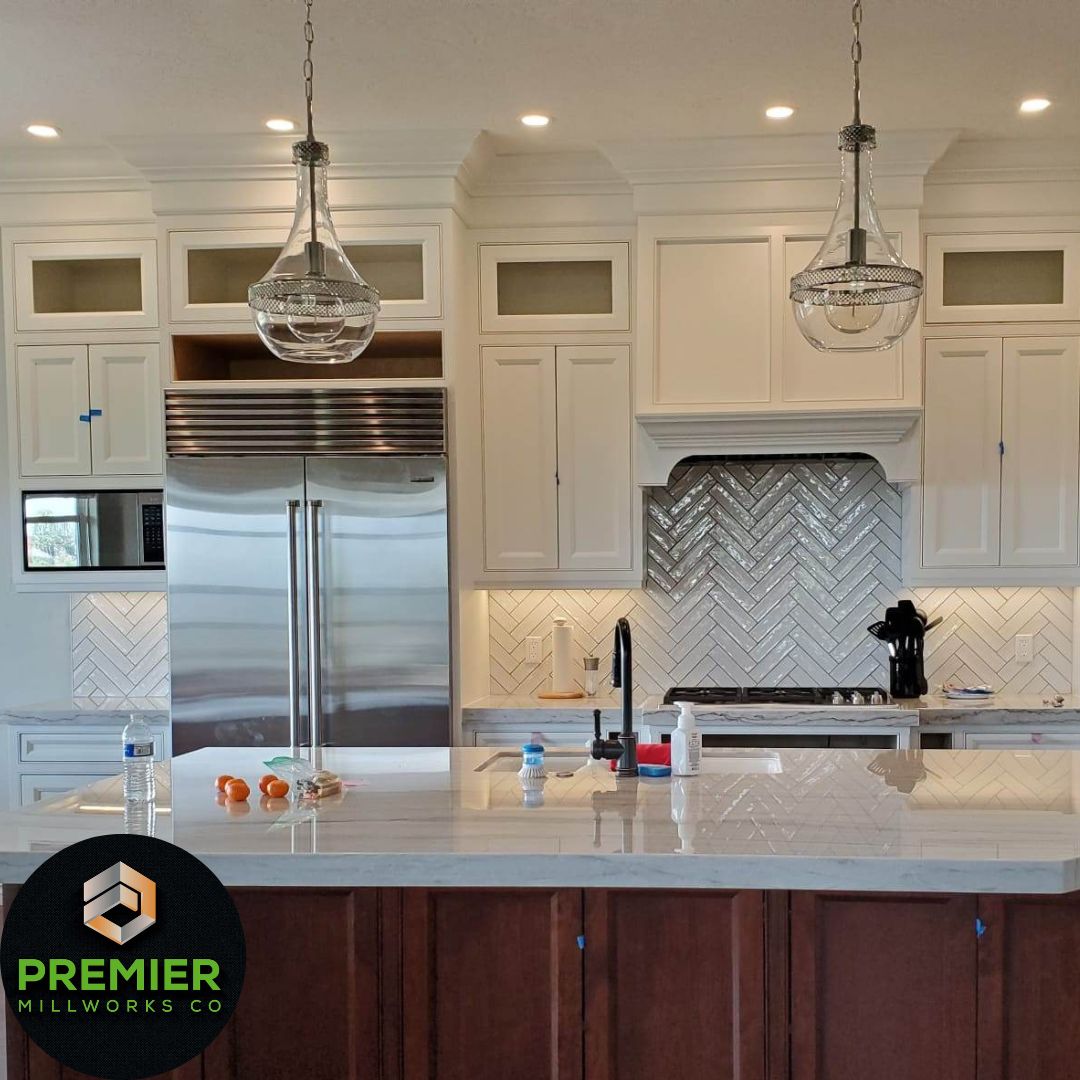 Custom Kitchen Cabinets
Experience the joy of a kitchen that's designed just for you with our Custom Kitchen Cabinets service. At Premier Millwork Corporation, we believe the kitchen is the heart of your home, and we are committed to creating spaces that are as functional as they are beautiful. From spacious pantry cabinets to perfectly organized drawers, we tailor every detail to meet your specific needs and preferences. Choose from a wide array of styles, finishes, and materials to create a kitchen that truly reflects your personal style and fits seamlessly into your home's aesthetic.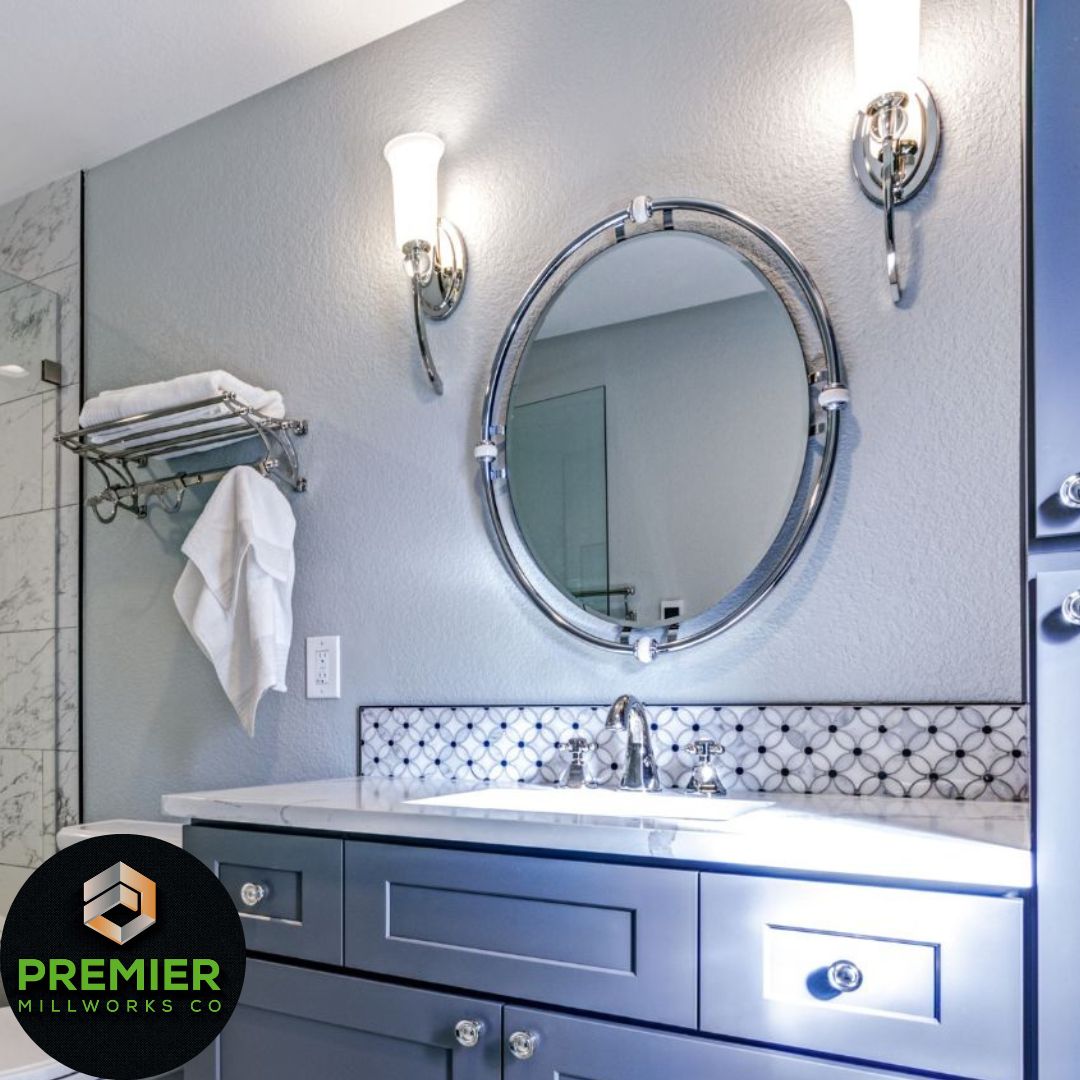 Transform your bathroom into a personal sanctuary with our Custom Bathroom Cabinets service. We understand that a well-designed bathroom can set the tone for your day, providing comfort and relaxation. Our team works closely with you to design bathroom cabinets that combine practical storage solutions with elegant design elements. Whether you want a minimalist design with a sleek finish or a more traditional look with intricate details, we are here to create cabinetry that enhances your bathroom's functionality and aesthetic appeal.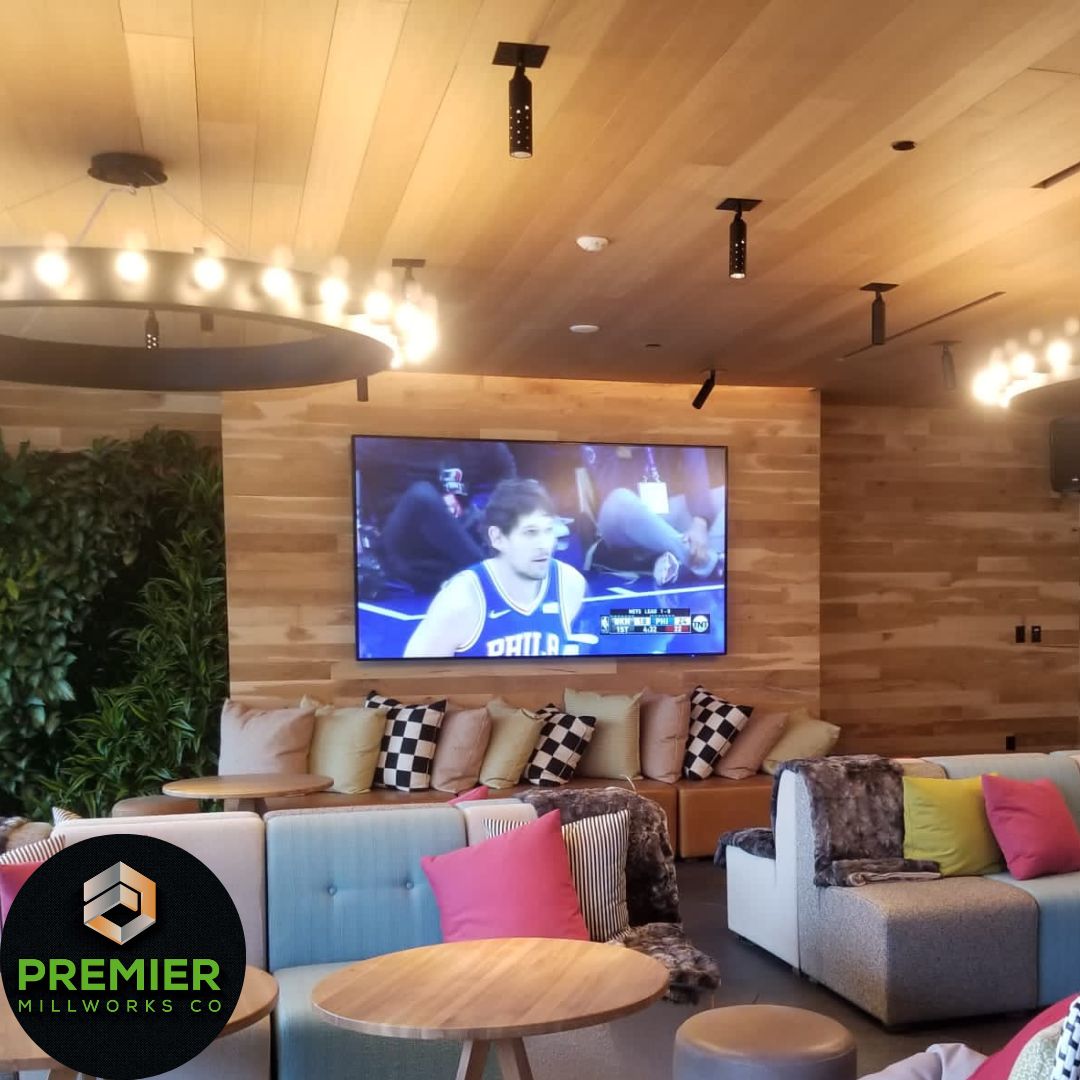 Custom Office Cabinets
Maximize productivity and inspire creativity with our Custom Office Cabinets service. A well-organized office is crucial for maintaining focus and efficiency, and our custom cabinets are designed to keep your workspace tidy and streamlined. We consider all your office needs, from filing cabinets for important documents to shelves for books and decorative items. Our design team works with you to create office cabinetry that fits your work habits and complements your office decor. With Premier Millwork Corporation, create an office space that motivates and reflects your professional style.
Welcome to Premier Millwork Corporation, the premier destination for custom cabinet solutions in North County San Diego. With our unrivaled expertise and commitment to excellence, we specialize in crafting exceptional custom cabinets that transform spaces into works of art. From design to installation, we provide a seamless and personalized experience, tailored to your unique needs and preferences. Our team of skilled craftsmen brings years of experience and passion to every project, ensuring meticulous attention to detail and superior quality. Whether it's a kitchen cabinet remodel, bathroom cabinet renovation, or office cabinet upgrade, we offer a comprehensive range of services, including custom cabinet design, manufacturing, installation, repair, and refinishing. At Premier Millworks Corporation, we take pride in transforming your vision into reality and delivering unmatched craftsmanship that elevates your living spaces. Contact us today and experience the unparalleled artistry and service we bring to every project. Call us now at 760-677-0297.
we service the following areas
Vista, Oceanside, Carlsbad, San Marcos, Escondido, Fallbrook, Encintas, La Jolla, Solana Beach & many other areas of San Diego County. Call us today for a free estimate at 760-677-0297 . 
The cost of cabinet maintenance and repair can vary greatly depending on the scope and complexity of the work needed. Here are some average costs:
Simple cabinet repairs typically cost between $120 and $600. Common repairs might include replacing a cabinet floor or hinges.

The overall cost range for cabinet repairs, as reported by several HomeAdvisor members, is between $134 and $494.

For a basic repair project involving a single cabinet, the cost can range from $336 to $485.

If refinishing or repainting is required, the cost can range from $200 to $500 per cabinet. Replacing the hardware can cost around $10 to $20 per piece.
Please note that these are average costs and the actual cost for your specific project may vary. It's recommended to get a few quotes from different service providers to ensure you're getting the best price.
Yes, it is generally cheaper to refinish cabinets than to replace them. Opting to refinish kitchen cabinets rather than replacing them can save up to $5,000​. Refinishing cabinets is typically more affordable than refacing, with refacing being about 30% to 50% of the cost to entirely replace the cabinets​. If the cabinets are still in good condition and you're looking to update their appearance, it's cheaper to refinish them instead of replacing them​​. In most cases, refinishing is less expensive than refacing, which is about 60% more costly than refinishing the kitchen cabinets​​.
The duration to install custom cabinets can range widely based on various factors. A professional contractor typically can install new kitchen cabinets in 5 to 7 days. If the project is part of a larger remodel, like new countertops, the process can take up to 14 days or more​.
The size and complexity of the cabinet project can significantly affect the timeline. For a larger space requiring more cabinets, the installation process may extend. The nature of the project itself is another important factor that can influence the duration​​.
Generally, installing custom kitchen cabinets might take a few days, around 3 days on average. However, if the installation is part of a complete kitchen remodel, the whole process could take about eight weeks from start to finish​.
Keep in mind that custom cabinetry on its own can take anywhere between 2 and 7 days for complete installation. This timeline is not set in stone and can vary based on specific project requirements and circumstances​.
If the cabinet installation is paired with countertop installation, the timeline might extend. After the cabinets are installed, which typically takes two to three days, countertops can take an additional two weeks from template to install​.
Top Rated On Google For Excellent Service

"I recently had the pleasure of working with Premier Millwork Corporation for my custom kitchen cabinets, and I couldn't be happier with the results. From the initial design consultation to the installation, the team was professional, knowledgeable, and attentive to every detail. They truly understood my vision and brought it to life. The craftsmanship of the cabinets is outstanding, and the quality of materials used exceeded my expectations. I highly recommend Premier Millwork Corporation for their exceptional service and top-notch custom cabinetry."

"I had an incredible experience with Premier Millwork Corporation for my bathroom remodel. Their custom bathroom cabinets completely transformed the space. The design consultation was thorough, and they took the time to understand my needs and preferences. The installation was seamless, and the attention to detail was impressive. The team at Premier Millwork Corporation went above and beyond to ensure that I was completely satisfied with the result. I'm thrilled with the quality and functionality of my new cabinets. I highly recommend their services for anyone looking for superior custom cabinetry."

"I recently had Premier Millwork Corporation repair and refinish my existing cabinets, and I'm extremely impressed with the outcome. Their team of experts provided excellent service and craftsmanship. They fixed the damaged areas flawlessly, and the refinishing made my cabinets look brand new. The project was completed on time and within budget, and the level of professionalism displayed throughout the process was exceptional. I highly recommend Premier Millwork Corporation for their expertise in cabinet repair and refinishing. They exceeded my expectations and delivered outstanding results."
Premier Millworks Corporation | Vista, Ca 92083
760-677-0297 | info@premiermillworkscorp.com 

Premier Millwork Corporation is a reputable custom cabinet company serving North County San Diego. With a strong focus on exceptional craftsmanship and personalized service, they excel in creating bespoke cabinet solutions that cater to each client's unique needs and style. Their skilled team collaborates closely with customers from design to installation, ensuring stunning results and utmost customer satisfaction. From kitchen renovations to bathroom remodels and office upgrades.
Premier Millworks Corporation
Vista, Ca
92083

© 2023 Premier Millworks Corporation - All Rights Reserved.